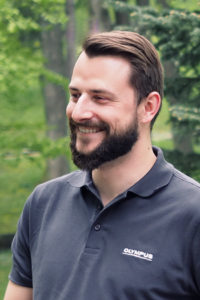 Marek Ondracek
Landscape and interiors & architecture photographer
Lecturer, trainer and Olympus Ambassador
I photograph since 2006 and from 2012 professionally (commissions)
Lecturer of landscape photography workshops where I share my knowledge and experiences
I simply devote myself to the beauty and ways of capturing it. I find it especially in the nature, but also in different kinds of art, architecture and others.
My journey as a photographer has been ever closely linked to the landscape and nature itself. Year by year I become more aware of the importance, fragility and variability of nature and I am also interested in the influences and processes that shape it. Also I increasingly discover and realize its hidden effect on man, but also the effect of man on it. Since my youth I've always had the need to seek peace and solitude in nature. My try to capture it the best I can goes with it hand in hand.
Interiors and architecture photography is a field which I primarily focus on in my commission work. My goal is to photograph the premises of your house, apartment, restaurant, hotel and others so that the photos themselves sell, attract the attention of potential customers and allow your object to stand out. The purpose of my photographs is that they not only represent the given company or space, but mainly that everyone who looks at them remembers it and has the desire to visit it or buy it.
2006
– I bought my very first DSLR camera and started discovering photography
2012
– I started to photograph professionally
– First commission works within interiors and architecture photography
– I started selling my photos via stock photo websites
2015
– I started working as a product manager at Olympus Czech Group
– I became an Olympus ambassador
– The photo "Cold sunrise" made it to Top 10 of the "Great summer contest" of Scenerie.cz
– The photo "Flowing" ended up 3rd in the "Magic of autumn" contest of Scenerie.cz
– I lead my first shorter one day photography workshop
2016
– The first all weekend landscape photography workshop was arranged within the cooperation of Olympus / Fotolab.cz
– My first directly sold photo (Srdov hill) to a printed magazine (Krásný venkov)
– I started more deeply discover photography, especially post-process techniques, which very much took my photos to the higher level
2017
– Landscape of Being exhibition – a common exhibition of me and my friend Milan Strachota. For the first time we formulated our attitude to the landscape photography and the landscape (nature) itself. The name of the exhibition then became a whole concept of our photography, which we stick to still.
– My first sales of photo prints
– 1st place with my photo "Autumn morning at Bled lake" in the "Autumn daybreaks" contest of prestigeous Czech printed magazine "FotoVideo"
– My photos selected in the selection of the best photos in "Fine Art Photography awards"
2018
– Foundation of this website markusnakus.cz
2019
– I started with video making – my first contract for META o.p.s. nonprofit organization
– I started working as an interiors and architecture photographer – a big contract for Villa Richter restaurants
– Winning the "Lens of a Lifetime" contest of the prestigeous Landscape Photography Magazine with my photo "Autumn morning at Bled lake"
– My first clearly own landscape photography workshop with a deeper landscape photography grounding arranged
2020
– I photographed a couple of apartments for owners of real estates rented via Airbnb.
– I started long term cooperation with SOLARA company, for which I photograph their installations of skylights.
– I got a big commission work for SZDC – Railway administration to photograph 13 locations (railway stations, viaducts etc.) for the purpose of printing new wall calendar 2021.
– I arranged first one day "voluntary" workshops with individual price.
– I became a full-time architecture and interiors photographer.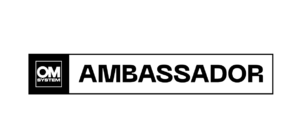 My photographic journey has been since 2015 strongly associated with Olympus (now OM System), where I worked as a product specialist until 2020 and with which I still cooperate as an external lecturer and OM System Ambassador. Thanks to this, new horizons opened up for me, both in terms of photographic technology and knowledge and greater openness about photographic motifs. I was also able to lead my first photography workshops here and the opportunity to share my experiences and help others improve what they enjoy makes a big sense to me and I enjoy it very much too.
ARE YOU INTERESTED IN MY PHOTOS OR PHOTO SERVICES?